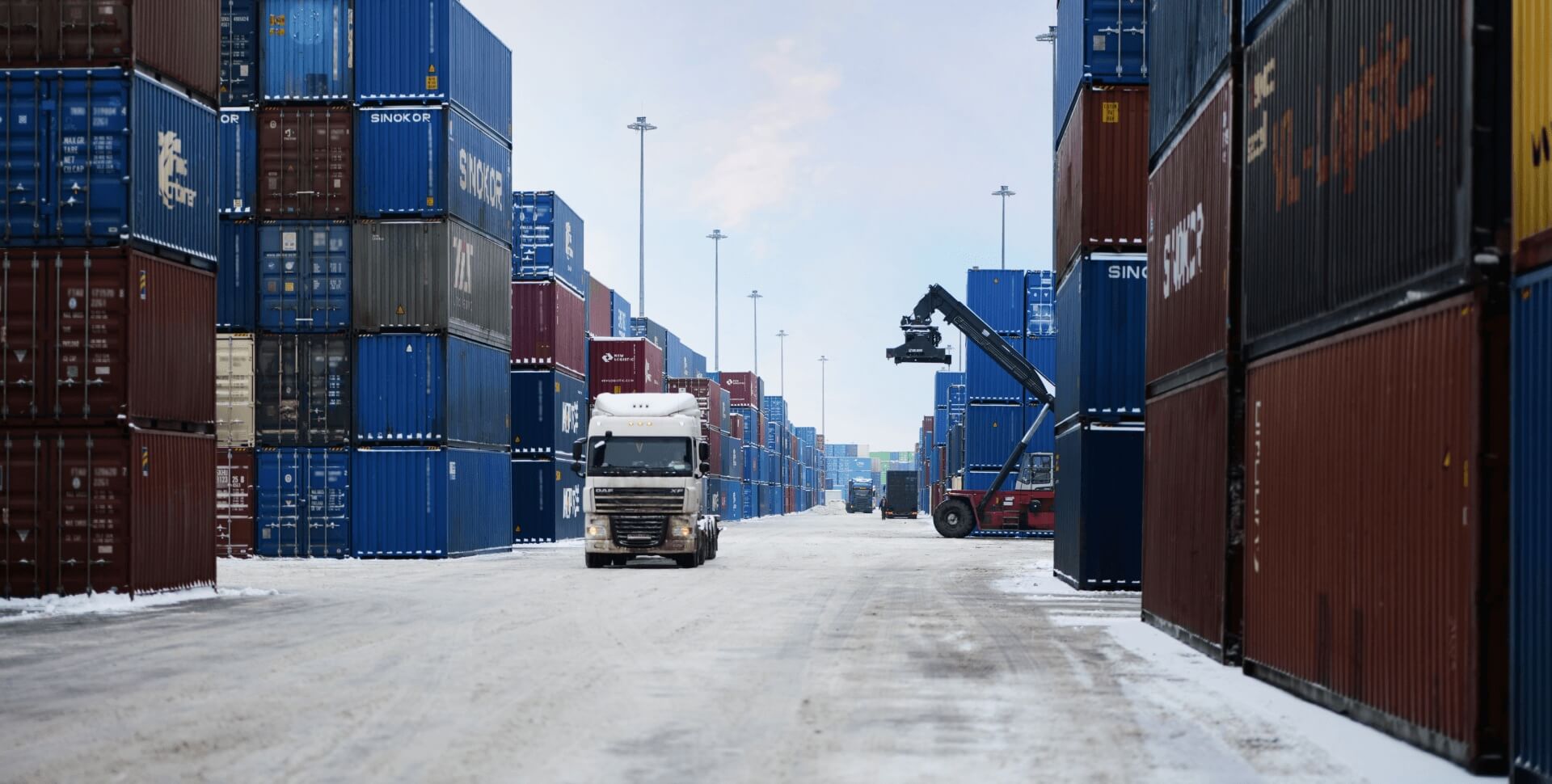 120
tractors in operation
30
container trains per week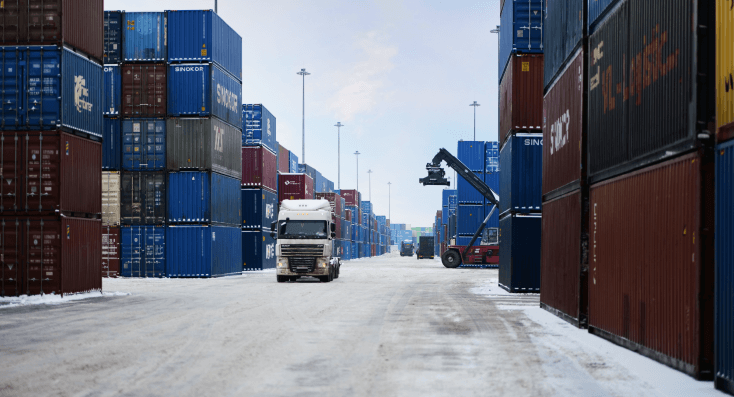 TLC "Khovrino"
Terminal with developed infrastructure and high capacity. Located in the Northern District of Moscow within the Moscow Automobile Ring Road.
Khovrino TLC processes cargo arriving by rail 7/24. Accepts containers for safe storage.
Prompt processing of container trains (no more than 8 hours from arrival to onward dispatch), which has no other competitors in terms of productivity, which is one of the advantages of the Khovrino TLC.
The terminal is equipped with modern Kalmar loading and unloading equipment. Qualified staff have been assigned to carry out professional repair work on containers. The waiting site for loading and unloading can accommodate 50 trucks.
All customs formalities (clearance, control, payment of duties and other types of legalization of goods) are carried out in a short time on the territory of the terminal.
Specifications:
Base railway station is Khovrino of the Oktyabrskaya Railway
The total area of the terminal is more than 40 ha
The area of the container site is 45,000 sq. m
Waiting area for trucks includes 50 vehicles
Container site capacity is 5000 TEU
Project site capacity is 280000 TEU / year
Length of railway tracks is 3334.2 m
Front of loading / unloading containers to / from railway transport is 3 tracks 810 m each
Loaders Kalmar - 5 pcs.
Electrified site for simultaneous connection of 32 refrigerated containers