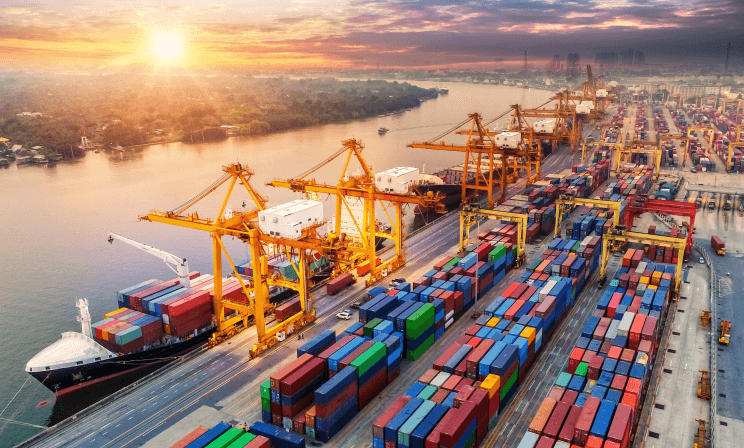 Sea transportation
LOGOPER carries out sea container shipments in universal large-capacity 20- and 40-foot containers in foreign trade directions
Realization of shipments
from China and Asian and Pacific countries - to ports of the Far East
from Turkey – ports of Novorossiysk
120
tractors in operation
30
container trains per week
Sea transportation
LOGOPER carries out sea container shipments in universal large-capacity 20- and 40-foot containers in foreign trade directions:
China – ports of the Far East and Baltic ports
Turkey – ports of Novorossiysk
We work under direct contracts with maritime line operators. We provide comprehensive services, including DOOR-TO-DOOR shipping, terminal and warehouse, forwarding, customs brokerage, as well as the organization of freight and cargo processing in the port.
International shipping by sea is carried out in specialized containers corresponding to the cargo specifics.
We will accurately calculate the travel time and select the optimal cost and optimal delivery time for container shipping worldwide.