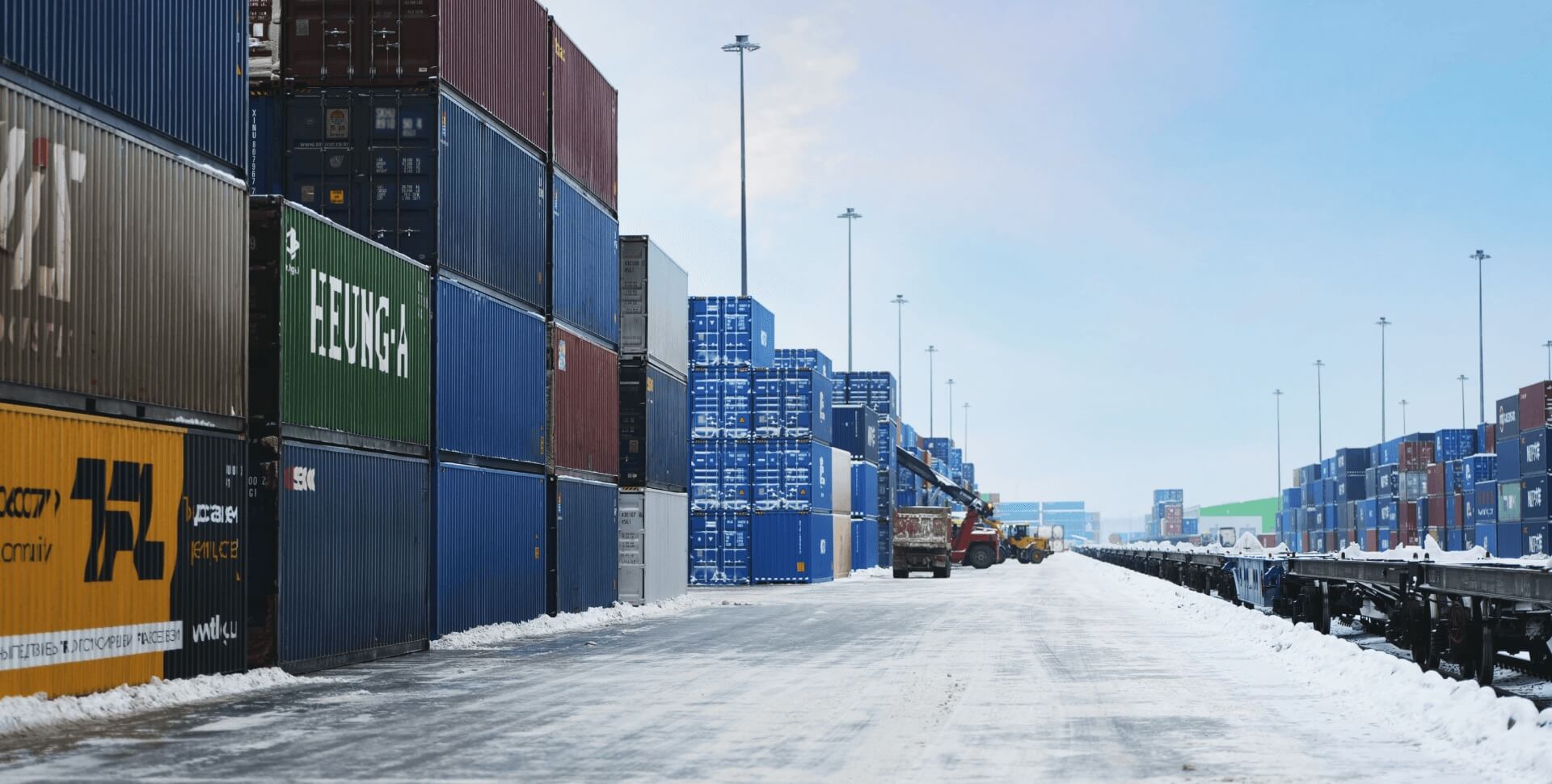 120
tractors in operation
30
container trains per week
TLC "Electrougli"
Among the advantages of the terminal - its favorable location with high transport accessibility outside the zone of active development of passenger railway traffic.
(OBLTRANSTERMINAL LLC) takes the leading position among the largest railway terminals in Russia and in the market of the Moscow transport hub in the field of transport and logistics services.
Elektrougli TLC is an outpost for cargo arriving in the Moscow region from the Far East, from Siberia and the countries of the Pacific region.
Elektrougli TLC is adjacent to the highways and the railway station (Russian Railways OJSC) in close proximity to the consumers of logistics services:
11 km from the Moscow Small Ring Road A-107
14 km from the Central Ring Road
15 km from the highway M-7 "Volga" Moscow - Vladimir - Nizhny Novgorod - Kazan - Ufa
26 km from the Moscow Ring Road along the Nosovikhinsky highway in the Bogorodsky urban district of the Moscow region
own railway siding adjoins the Elektrougli station of the Gorky direction of the Moscow railway.
The design processing capacity of the Elektrougli TLC is 1,000,000 TEU per year with a planned completion of construction in 2023.
The terminal is equipped with the necessary loading and unloading equipment, modern warehouse infrastructure, and a specialized site for processing cargo in containers.
The full cycle of customs clearance in the shortest possible time takes place directly on the territory of the TLC.
Elektrougli TLC operates a temporary storage warehouse (TSW), the control of which is entrusted to the Eastern Customs Post of the Moscow Regional Customs. Organized work with goods controlled by the customs authorities, shipped by rail and road transport.
TSW has all the necessary permits and fully complies with all requirements for the implementation of logistics operations at warehouse complexes.
Specifications:
Basic railway station - Elektrougli of the Moscow Railway
Area - more than 100 ha
Container site capacity - 18 000 TEU
Open type TSW - 65.4 thousand sq. m
Covered temporary storage warehouse and customs warehouse - 5,000 sq. m
Project site capacity is 280000 TEU / year
Own railway tracks with a length of more than 24 km
Front of loading / unloading containers to / from railway transport: 6 pcs. x 71 conv. unit, 2 pcs. x 37 conv. units
Availability of specialized equipment: reach stackers - 24 units (in 2023 - 24 units), low-tonnage equipment, loaders with a carrying capacity of 1.5 and 3 tons
Electrified site for simultaneous connection of 360 refrigerated containers